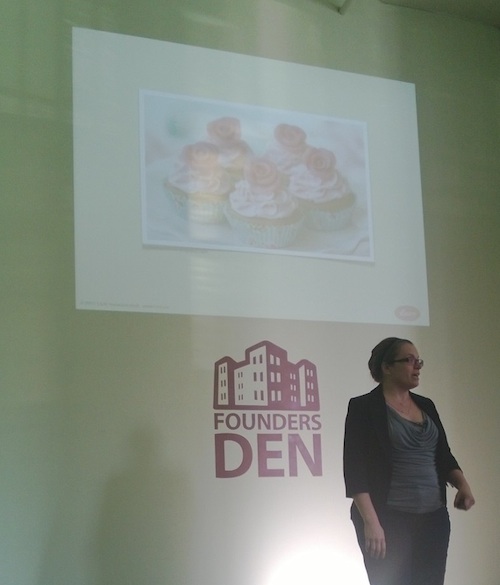 Yet another great night learning about Lean Startups.
For those of you who are not familiar with "Lean Startups" – it's a philosophy for companies, especially startups. Startups can shorten their product development cycles by adopting a combination of business-hypothesis-driven experimentation, iterative product releases, to build products or services to meeting the needs of early customers. This way,  they can sidestep the need for large amounts of initial project funding and expensive product launches. (Source: Wikipedia)
We learned how to make it work with Janice from LUXr. She rocks! Here are my take-aways from her talk:
Learn, measure and build. A lean startup is NOT a cheap startup or fast startup. Lean startups are generally small, but it's very important that lean startupers invest time to figure out what they want to do, how to measure progress and build products that people love.
Startupers need to learn, learn and learn. Get hands dirty, do stuff, test, fail, learn, do again. People fail most of time, and victory comes from learning. Keep learning and bringing changes to make products better.
It's iterative. Building product in a lean way is iterative: build it, measure it, fail? Learn and build better. This way it burns down risks and avoids keeping a huge backlog for the products.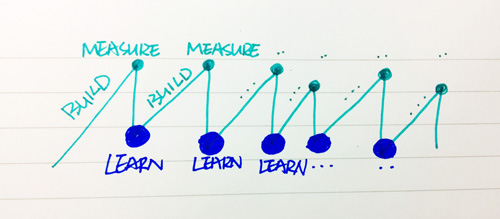 Make it lightweight. Focus on substance much more than surface. Do not spend tons of hours on a fancy powerpoint for the boss, instead, take a photo of sketches with a phone and hit the "send email" button to him/her.
Learn startups need to make lots of small decisions and need to make it quick, this means they need to
Focus on extract value from discussion
Brainstorm, get creative ideas (lots of sticky notes!!)
Share ideas
Make decisions and move forward
Make spec lightweight, too. Describe people involved, scenarios, what features and how to measure them. This spec can be used throughout the organization, product people, designers and developers etc, to gain a mutual understanding for its mission and what products are going to be built. Note: crafting the product such as designing awesome interface with details still matters, but this needs to matter in the right time.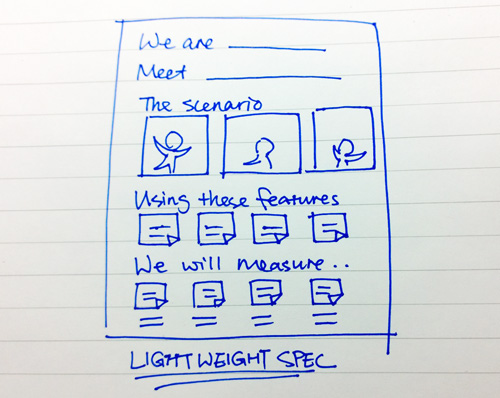 Here are 7 habits of lean startups:
Generate ideas independently – ideate in private and discuss those ideas together afterwards
Compare as a team – it's team sports
Aim for understanding – make sure team members understand what you mean
Disrupt persuasion – be open and trust your team when it comes to different opinions. Give plenty of freedom for team members to test ideas, because you won't know the right thing until you test.
Sketch people who use the product – put people into scenarios, what features they use and where/how they use them, sketch the moment of product value
Increase the pressure – give deadlines and find multiple solutions for problems. When you make UI options, don't just make one, make three – if you don't like any of them, find how you can improve from there. It's really about depersonalizing ourselves and be willing to throw away our own work
Be decisive – it's okay to be sure :)
4 tools that help lean startups gain success:
Sticky notes – use them to brainstorm and generate ideas
Sharpies – draw scenarios, users, storyboards etc.
Blue tapes – build 2×2 diagrams, put sticky notes of ideas in and see what happens
Vote dots – make quick decisions
Enjoyed? LUXr will host a one-day hands-on workshop in San Francisco on July 9th, maybe I will see you there?