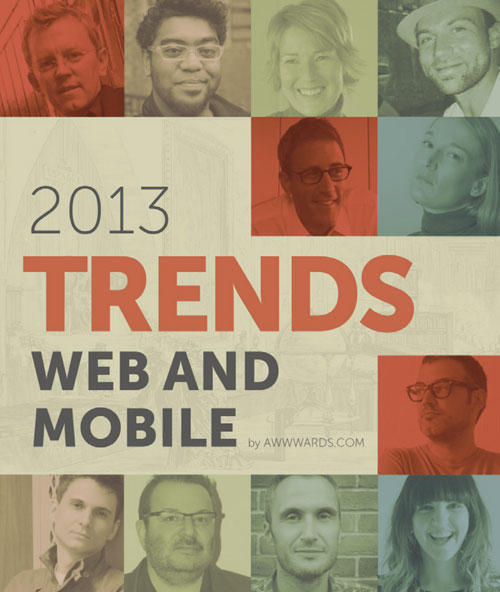 If you're interested in web and mobile trends, this is a nice quick read (by awwwards.com, free).
This book gathered great insights from experts of a variety of fields: design, development, content strategy etc.
Highlights for the trends of the mobilizing web (order doesn't matter):
Keep it simple and stupid, easy-to-use and friendly
Make it visual and interactive
Improve scalability and performance
Provide a good ecological environment, nurture online content with offline services
Inspire users
Content-focused: storytelling, localization
Flat design
Wearables
Customization (personalization)
Utilize latest technologies
I love all the interviews in this book, and my personal favorite is from Karen McGrane, Content, User Experience Strategist. Here are a few quotes from Karen:
You don't get to decide which device people use to visit your website. They do.

Mobile is not the Lite version. I think this will be the year of the mobile be the year of the mobile top redirects.
And check out Karen's three big principles that inform her approach to content strategy for web and mobile.
Enjoy!