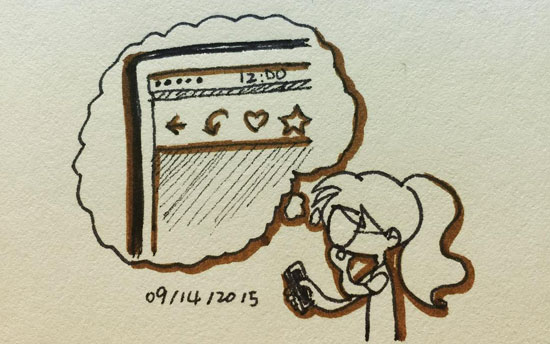 Recently, I helped a friend to review his to-be-launched iPhone app while I was waiting in DMV (you know the wait). I put together some thoughts, along with screenshots, based on my experience as a user. I also wrote down how I thought it might be improved. He thanked me for being very serious about helping him and very clear on explaining my design suggestions with reasons.
I was pretty happy about his nice words, and yet it was easy to critique, I thought, than create the design itself.
Every person can easily have an opinion towards design. It's far too easy to say she doesn't like a design or she likes it, giving no reason and no one would blame her. Because, well, design seems "subjective" to most of people.
A designer, however, should keep in mind that when creating designs, she needs to back them up with logical reasons, and able to explain why she's made them that way. It should be the same when she tries to understand others' designs.