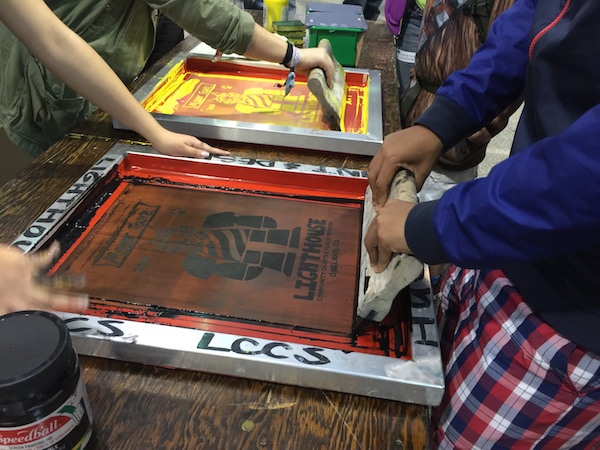 Yanbin and I went to the annual Maker Faire in San Mateo. It celebrates creativity and the process of making. It is a very family-friendly event, especially good for kids, because there are so many fun things to see and try. We loved it!
My favorite things were those "homemade" bike inventions. There were races for fun bikes, and we also saw people riding their cool wheels on the playground. They were so cool!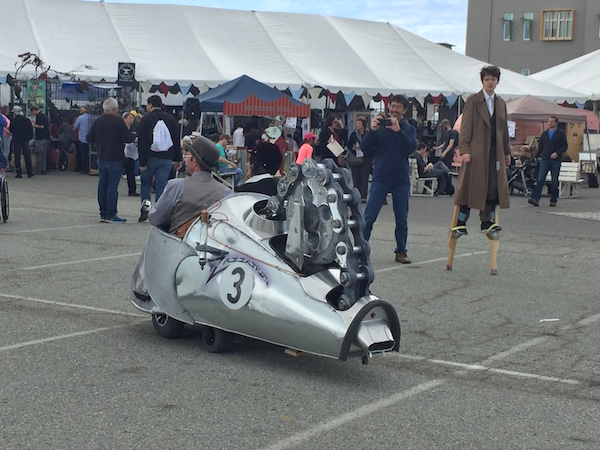 If you need to invent a bike right now, how would you do? Would you invent something similar to what we already have now, but better? Or, would you put the all the things you know about the existing bikes aside, and start from scratch?
How would you like it to be better? Faster? More comfortable? Prettier? Higher? Lower? Easier? Find your focus and then you can move on to the next stage: brainstorm. Scratch as many ideas as you can — you can always add new ones later, this is just to get the ideas lingering in your head out there. Next, make — the most important step to turn you from a dreamer into an inventor. Possibly learn about how bikes are made before diving into making your own, to save some time ;) Once you have some initial "bikes" made, try them out, not just yourself, bring them to your friends, family to get feedback. And improve, improve and improve your "bikes" until they reach a point that you think are good enough.
I love the process of making. It makes our lives so much fun!