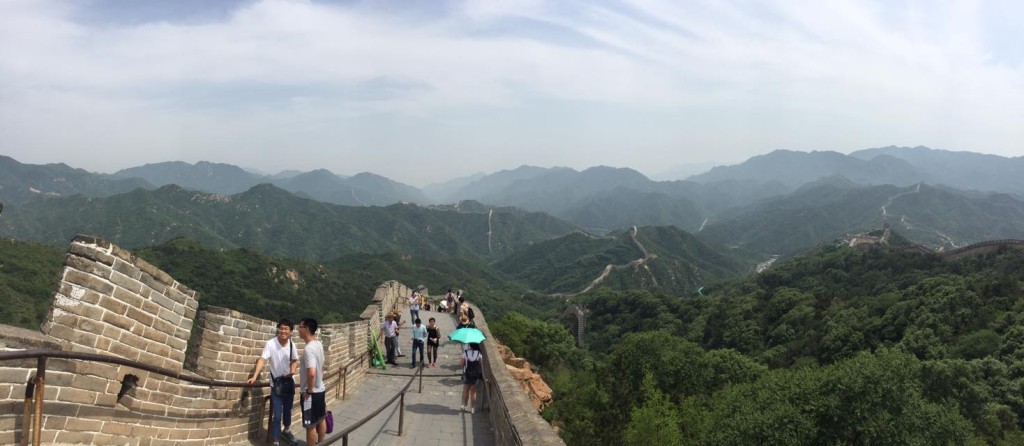 We hiked on the Great Wall, yay! I've been wanting to go there for years, and finally, this time I made it.
The ancient Chinese Great Wall was very long. However, after so many years, many sections broken down and buried in deep forests.
The one we visited was probably the most famous one, the Ba Da Ling Great Wall, located in the Ba Da Ling area, close to Beijing. It's probably also the best maintained section from the Ming Dynasty.
There are other sections of the Great Walls, such as Ju Yong Guan Great Wall, Huang Hua Cheng Great Wall, Mu Tian Yu Great Wall, etc, each has its own style.
There are a few famous "wild" (unmaintained) ones, such as Jian Kou Great Wall and Si Ma Tai Jin Shan Ling Great Wall. To be accurate, climbing on some of these is in fact illegal, because it can be dangerous and get people lost in the woods. But still, some people are adventurous enough to explore them, especially photographers. It's said that these are the real treasure and have astounding beauty.
A peek at the wall: