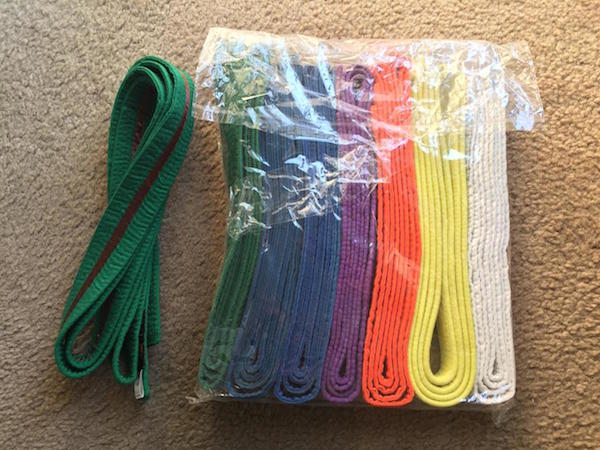 I had a "level-up" in my karate practice! Our test lasted 7.5 hours, full of workouts, stretches and technique practices. So glad to have another nice addition to my belt collection. Apparently, I have so many belts that when I tried to stuff one more in, it ripped the bag off.
Every belt was put in the bag right after my test, so I bet all of them was full of sweat, even after this long time — every drop of sweat reflected my real hard work in the tests, so I really appreciate all of them.
Looks like I'll need to find another bigger and better one to hold them, when I get more belt ;)
Thanks to all my Senseis and all the testers who shouldered through today's test (who punched me and got pouches from me). I was very worried about it since I haven't worked out much recently… So happy that it was over and I passed it. The test was totally worth it!
Very exhausted, time for some good rest!