We visited Reno in the middle of our trip in Lake Tahoe area. It was about 50 miles from Tahoe City to Reno. We thought, heck, why not visit Reno, since we were already in this area? We've been to Las Vegas, and heard people mentioned Reno a ton. We'd like to see what it was all about.
Lake Tahoe was beautiful — the lake, mountains (some with icy tops), pines — we enjoyed shades as we drove across that area. It was getting hot after 9am, and temperature jumped to lower 80Fs.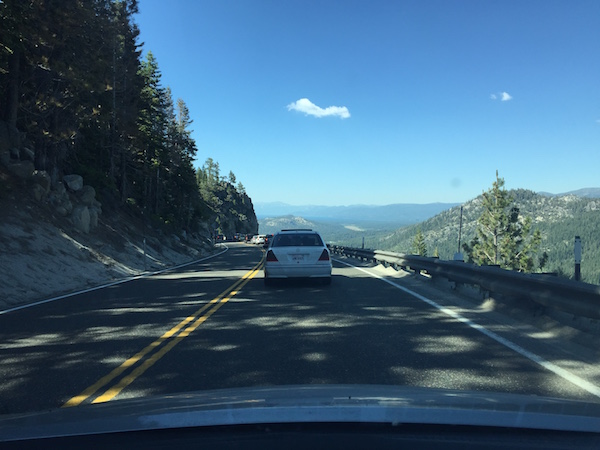 As we got to I-80 up northeast, shades were gone completely. Landscape changed and became dramatically different from Tahoe. Views opened up. Mountains were at a far distance, with trees coverage here and there. It was like going from a forest to desert.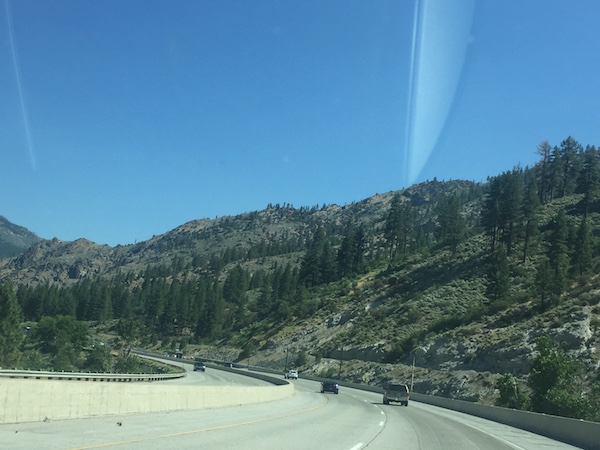 As we drove closer to Reno, We saw some residential areas. It was kind of similar to Las Vegas — residential areas stay out of the "Strip", where luxury hotels and casinos live.
The downtown of Reno was pretty small. No fancy buildings like Las Vegas. Several hotels around. Loads of people walking by. The famous sign "The Biggest Little City in the World" was cool, but I was not able to snatch a photo of it quick enough.
We saw some guy riding a funny looking motorcycle.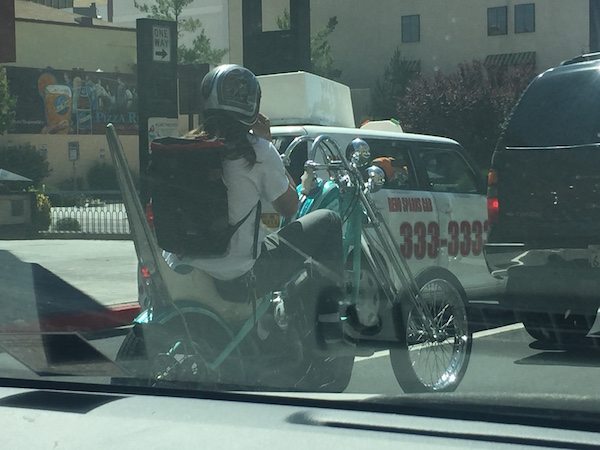 We didn't plan to spend much time, so we skipped some famous spots, like University of Nevada – Reno, National Automobile Museum, etc.
Driving east, we entered the "Reno-Sparks Indian Colony". We've never been to a Native American colony before and not sure what to expect. It turned out not very different from a regular town. Few people walking along the streets, few stores that didn't seem to be in active business during the day. We didn't come across any big plaza.
I searched a place to eat on my phone and we decided to go to the buffet at Harrah's, a Hotel, Casino and Buffet. We were very disappointed about the variety and quality for a $20/person price and do not recommend this buffet.
Downstairs to the casino. I noticed through the window I can see the bright sunshine. I learned from somewhere that in Las Vegas, all the casinos sealed up their windows, so you can't tell whether it's day or night :)
Then, we left Reno.
Overall, we were not a big fan of Reno. It's located in a good spot, though, close to Tahoe and probably great choices for people visiting Tahoe during holiday and ski seasons. Would people love to come this city in other times? Probably only people who pass by and tourists, who come here because the tourism companies made them to.