Illustrator | Adobe Illustrator, Photoshop
Appreciate water – poster design
Did you know that many things in our lives requires lots of water to be produced?
For example:
1 cup of coffee requires 37 gallons of water
1 slice of bread requires 11 gallons of water
1 egg requires 53 gallons of water
1 pound beef requires 1799 gallons of water (I know what you are thinking… Wow!)
1 glass of wine requires 63.4 gallons of water
And of course, more than 50% of our human bodies are made of water. New borns are with the highest percentage of water.
I designed three posters that calling for people to appreciate water, containing some interesting facts about water that I think all of us should be aware.
Let's appreciate water — turn off those taps when you don't need to use them.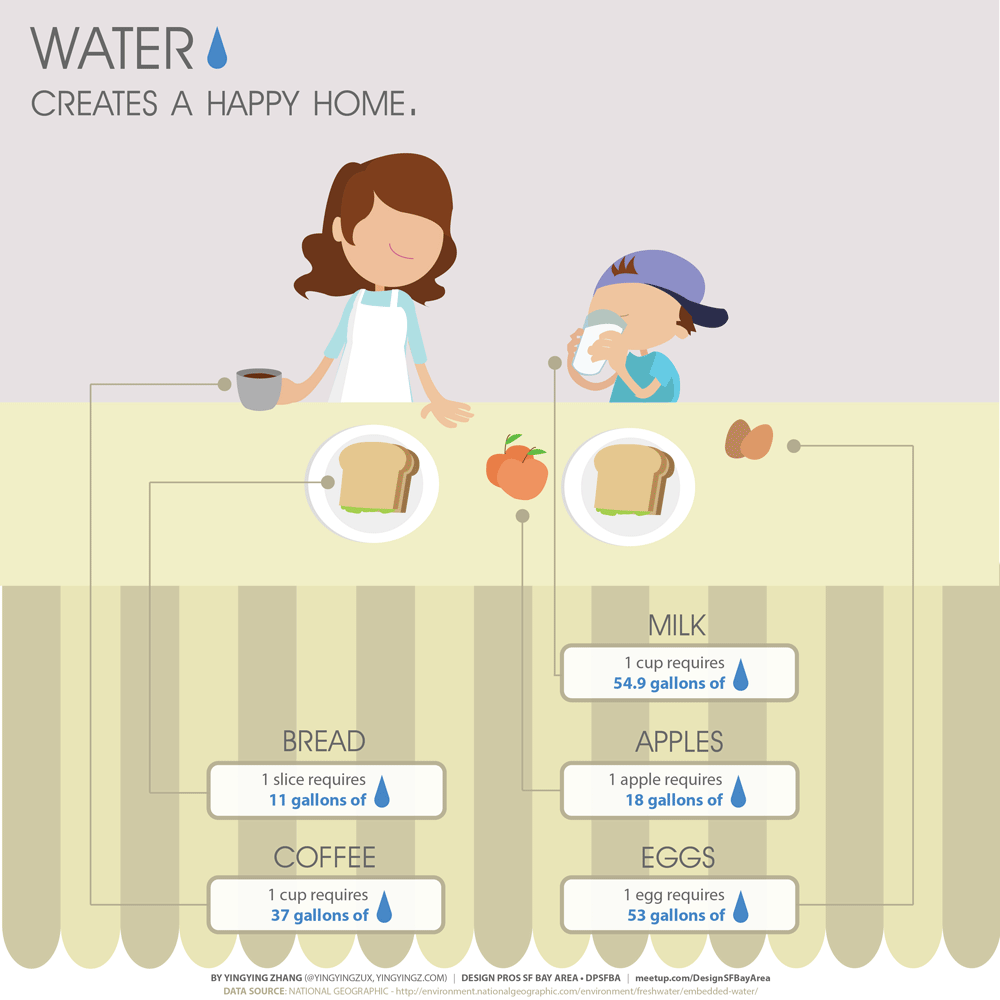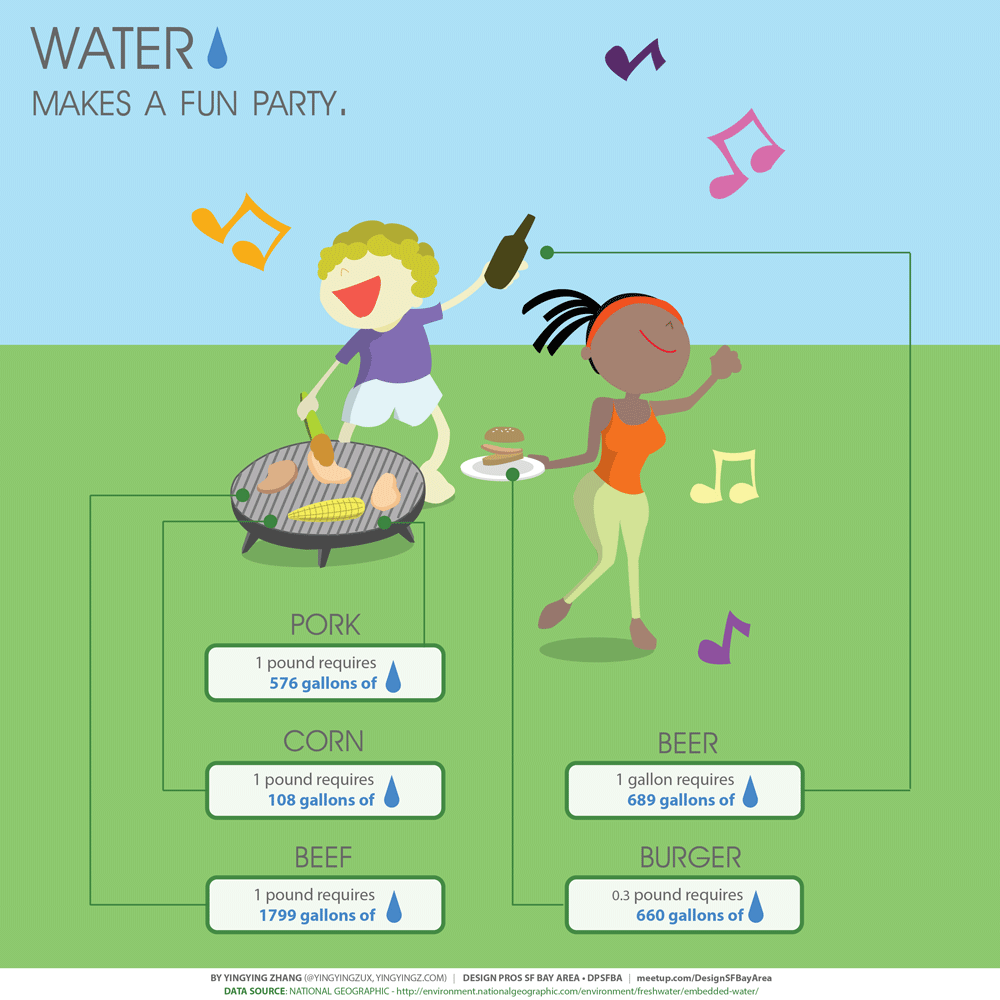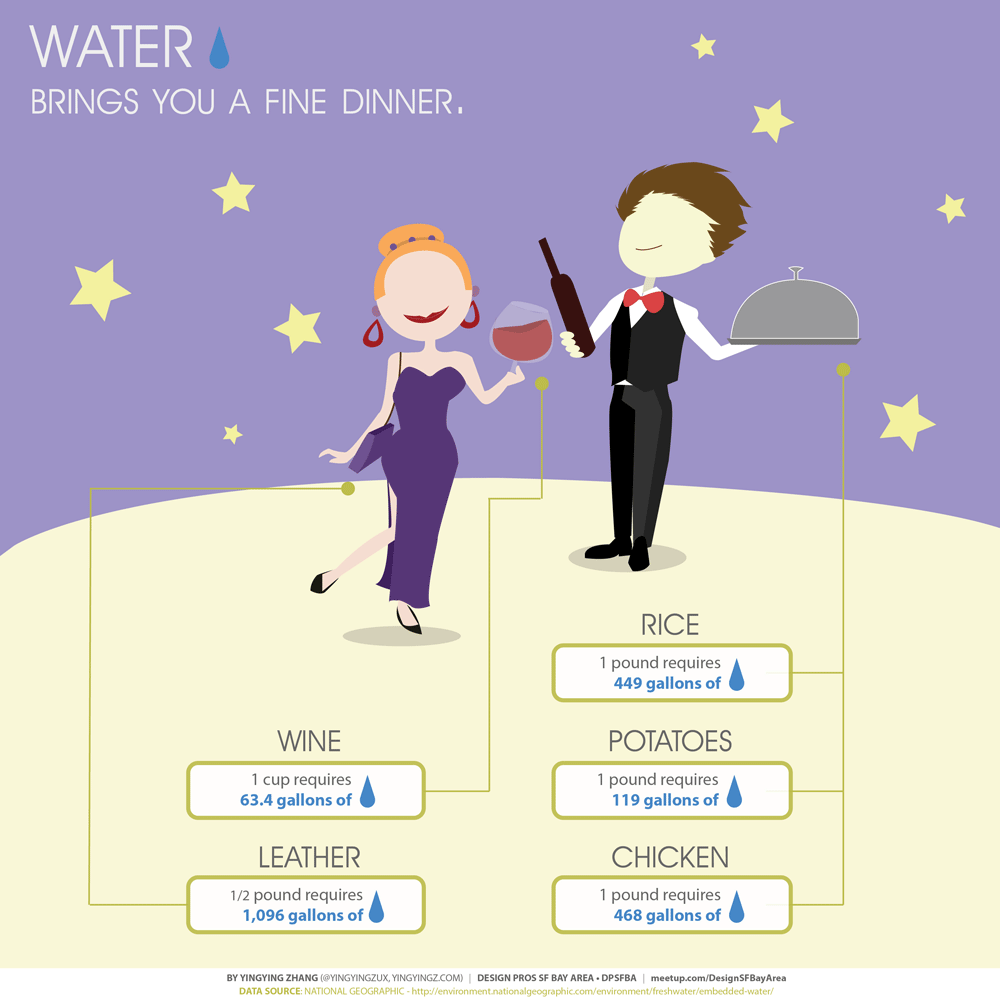 Magic Eden iPhone game character design
Magic Eden is a iPhone based role-play game project of my fellow classmates in University of Southern California. I helped with game character and poster design. Magic Eden was selected as one of the showcases on Spring Demo Day of University of Southern California, 2011.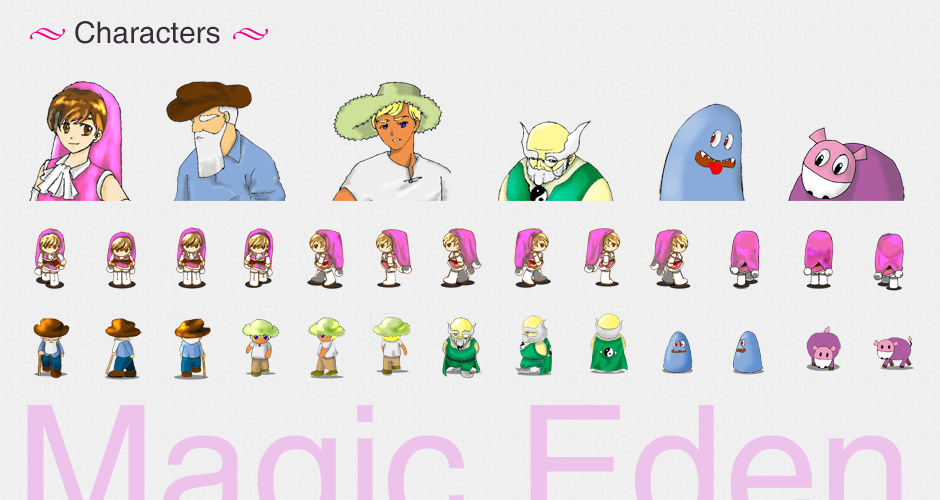 Society of Women Engineers (USC) – T-shirt & calendar design
Society of Women Engineers (SWE)  provides female engineers with a supportive community and a greater voice in the engineering industry across United States. SWE – USC gets students engaged with a wide variety of professional events and volunteer opportunities within the engineering community. I designed various club materials such as club calendars, shirts, event posters, to promote SWE in an elegant and professional way.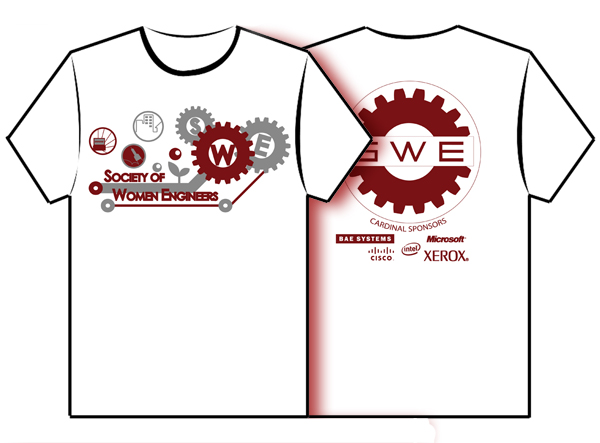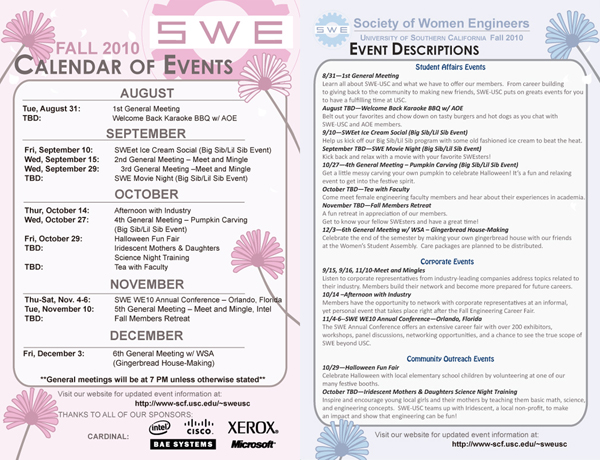 Chinese Students & Scholars Association (USC) – poster design
The Chinese Students and Scholars Association (CSSA) serves as a bridge between oversea Chinese students, scholars and other communities, spreading Chinese culture. CSSA-USC provides plenty of opportunities for Chinese students to embrace life, study and career in Unites States. I enjoyed a fantastic year with other excellent and dedicated officers. As the Webmaster and Art Director, I was responsible for designing CSSA online and offline presence for various events, such as Spring Festival Gala, Mid-Autumn Gala and U.S. China Film-making Symposium. I was also a speaker for New Students Orientation in 2011.