My first experience with McWrap (McDonald's wrap, FYI) was not so enjoyable.
It was great at the beginning. I like the easy opener of the wrap and took a picture of it. But it becomes this after a while…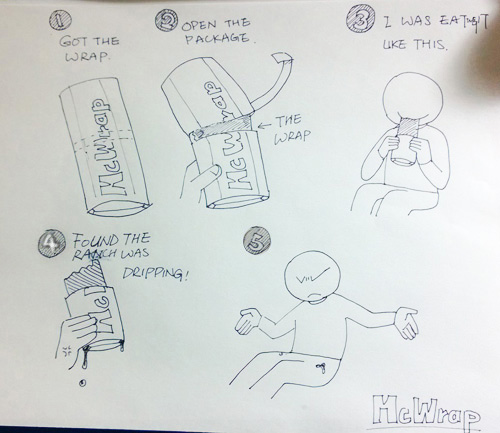 The bottom of the wrap package is not closed! The ranch sauce was dripping and dripping. It was too late to rescue my pants.
I suppose this does not just happen to me. Is there anything we can do to fix it?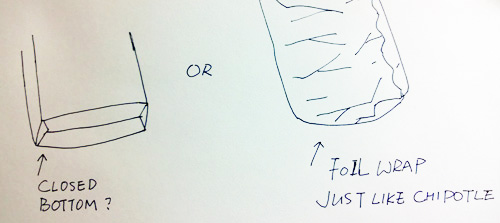 So, what about making the bottom closed, or even easier (maybe cheaper too!), just make it a big foil wrap like Chipotle? Let's save some laundry. More importantly, make the experience enjoyable!
*   *   *   *   *   *   *   *   *   *
Everyday UX:
Here I capture things with delightful or painful user experience in everyday life. What things are wonderful to use, and why? And what are a pain in the neck?
Any ideas on how to improve our lives is greatly appreciated! Let me know if you have something to say, too.
*   *   *   *   *   *   *   *   *   *