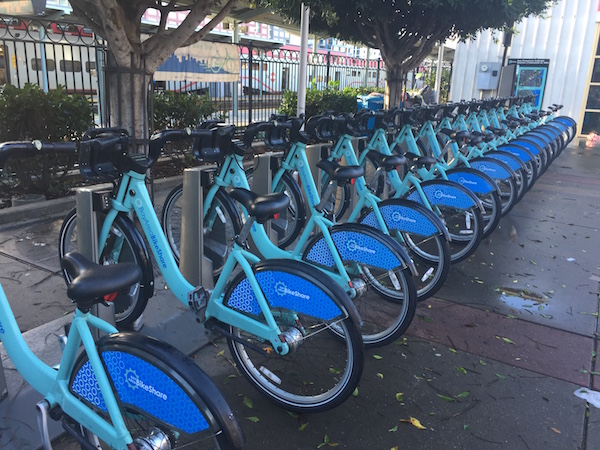 Just signed up for Bay Area Bike Share! With the annual membership, you can have unlimited 30-minute trips in certain cities in the San Francisco Bay Area for a year.
I went over Yelp reviews, as I always do before I try a new service. Some people thought it was a regular bike rental and got brutally charged for overuse. Well, it's important to learn about pricing details before make purchases.
After one month of bike sharing:
After using Bay Area Bike Share in San Francisco for about a month, I'd like to write about my experience.
So far, it has worked very well for me and the annual membership fee is totally worth it, just remember not riding it for over 30 minutes every time — it's for commuting, not touring.
Taking out and putting back a bike is overall very easy, although it may take a few times to get familiar with the bike stations. Wait for the station light to turn green to confirm your bike is available to use or securely docked.
The bike itself is a pleasure to ride. It's about 45lb, however, I don't think it's heavy when I walk it or ride. You can switch speed on the right handle, and ring a bell on the left. My favorite parts of the bike are the white light in the front and red light under the seat in the back. They are lightened as you use the bike — a perfect way to leverage man-power ;)
You can also adjust the height of the seat. Sadly, I can comfortably use the bike only when the seat is the lowest. So sad about my height!
Bike sharing is a great way to save some gas and even save some spendings on public transits. Give it a try!