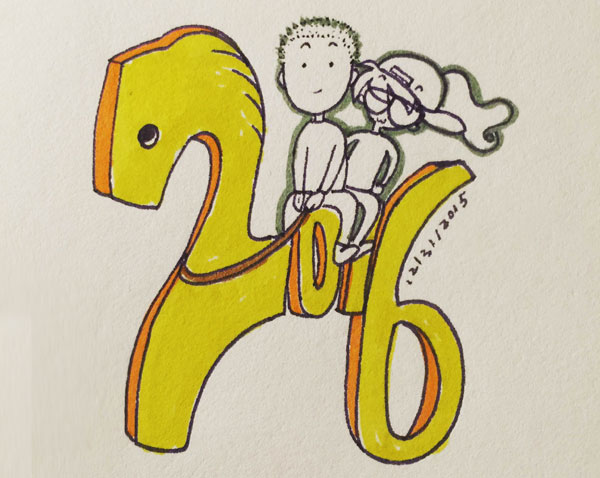 I had a good life in 2015.
My happiest moments were that Yanbin and I finally got together, after years of being far far away from each other. We got married this July. We will figure out our future together :)
On the last day of 2015, my twin sister Jingjing and her boyfriend got their marriage licenses in China. What a nice surprise! I'm too far away to congratulate them in person. I wish them best in their new bright lives together ahead – best way to end 2015!
In this coming year, I will be more open and adventurous, read more, experience more, live better.
2016, here we come!
P.S. Here's a write-up for my 2015, in Chinese: 《2015年的故事:大事、关于设计的事、读书的事》