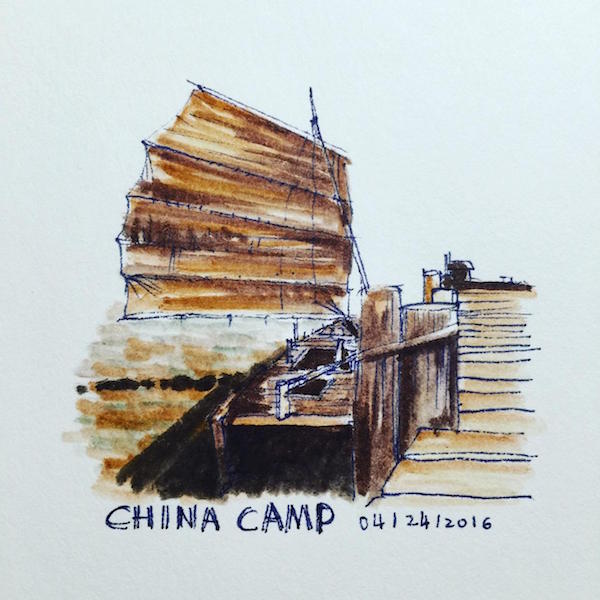 Yanbin I had a really nice 7ish-mile hike in the China Camp State Park, Marin County, north of San Francisco. As a Chinese, I'm naturally very curious about where the name of "China Camp" came from.
I learned that after the gold rush and completion of the transcontinental railroad, the Chinese workers needed to find other jobs. In Marin County, some subletting a land became shrimp fishermen, making the area one of the many coastal fishing villages in the Bay Area. By the early 1880s, nearly 3 million pounds of shrimp were caught dried and exported China each year. (A side note: at that time, China import sea food in large quantities from the US, Canada, Russia, Japan and other countries)
After the Chinese Exclusion Act of 1882, the population of the area declined. This had a great impact on the shrimp export business. A few Chinese managed to continue harvesting shrimps. Some of their descendants of still live in the area, but the current overall Chinese population in Marin County is very small.
My doodle is about Grace Quan, a shrimp fishboat reproduction in China Camp.