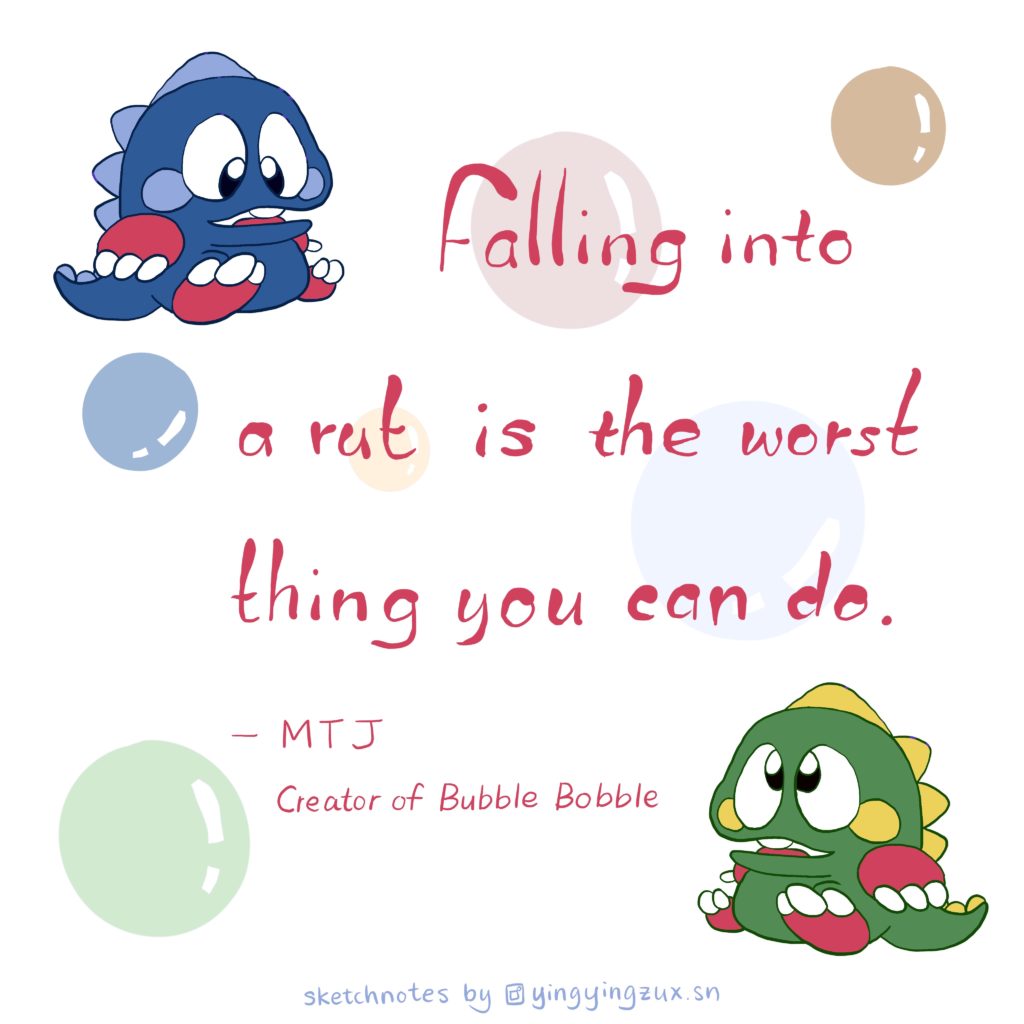 After the game Bubble Bobble became a hit in the game industry, MTJ, creator of the game, decided to approach the next version differently.
Typically, when companies develop the next version of a game, they keep some aspects from the previous version — characters, stories, elements, the name of the game, etc.
MTJ decided to abandon them all and developed Rainbow Island. In some places, this next game got a bigger hit. When asked why he chose to do that, this was what he said.
I believe he made up his mind to stay creative and challenge himself to try diverse initiatives. It turned out good for him.
In my opinion, you need to make a good use of your judgement to decide when to follow the rules or break them. Some rules benefit you, for example, a design system allows you to put together designs fast. However, others hinder your creativity  —  "the reason why you should do this is that we've always done this way".