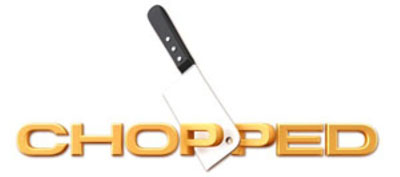 I like Chopped, a very interesting cooking competition show: four chef contestants cook three-course meal with each dish under strict time limit.
The most fascinating part is that before the start of each cooking round, the ingredients are completely unknown, hidden in a basket. The clock tick-tocks right after chefs open the basket and the ingredients are announced. The next 20 or 30 minutes, depending on the course type, is gonna push the chefs to their edges – make four same plates out of all the ingredients for the judges within that time, use fullest brain power to work out the best and creative use of the ingredients, and make fastest movements to bring those thoughts into reality. Each contestant is highly focused on their procedures, no time to care about others, or take a break.
I almost held my breath as I was watching them. I never thought cooking can be that intense… and creative.
It's so similar to building a product.
As you try to put together thoughts around a product in a new or less familiar realm, there are unknowns almost every step ahead.
Identify a problem, propose solutions and figure out the best possible way to move forward. That's creativity.
Creative solutions may or may not be the perfect solutions, but there's always chance to improve. Get the creative juice out and make it flow, then minds will open up and ready to hug more unknowns.
Chopped logo image: Examiner