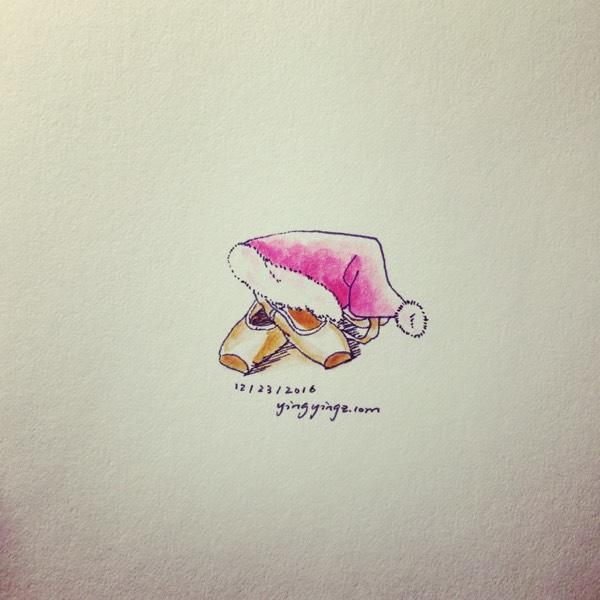 We really enjoyed The Christmas Ballet by SMUIN. This was my first time watching a live ballet performance, so was Yanbin. My favorite portion was the second part, which had a great touch of modern feel for Christmas.
When I was little, my mom wanted my sister and I to study ballet. Our dad and mom bought ballet shoes, and brought us to a kids ballet training class, located on the 5th floor of a building for extracurricular classes. We went there, seeing kids stretching and crying. My sister and I looked at each other for a nano second — we turned around and started fleeing down stairs, desperately.
Our parents obviously didn't anticipate this at all. We ran so fast, got to the first floor and waited for them by the stairs. When they finally caught up with us, they were out of breath. They returned the shoes, eventually. We didn't ever go to that class again.
I admire the ballet performers a lot, especially when I saw their elegant dancing stances and standing on their toes. However, I still don't think that's for me :)
Merry Christmas!