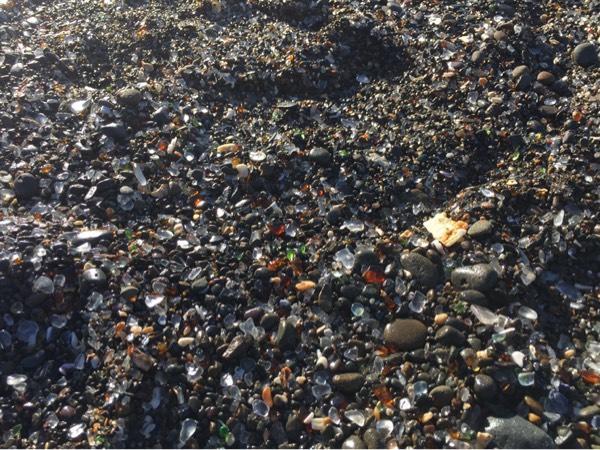 We drove north to the Mendocino county for a short getaway. We stopped by the Glass Beach at Fort Bragg.
The Glass Beach, as the name indicates, is covered by small pieces of glasses with a variety of colors. I picked up some and looked at them closely — they were just like pebbles, almost all the sharpness were gone.
Where did these glasses come? It's said that after the horrific earthquake around San Francisco in 1906, this area were badly damaged as well. People burned down debris and dumped them into the ocean, and hoped that the ocean would wash them away. It worked just the opposite. The ocean sent them back by the seaside. After years of waves, those shattered glasses became a beautiful part of the beach. Of course, people found another site to dump trash.
It's amazing that how the ocean magically touched and turned them into such beautiful treasure.