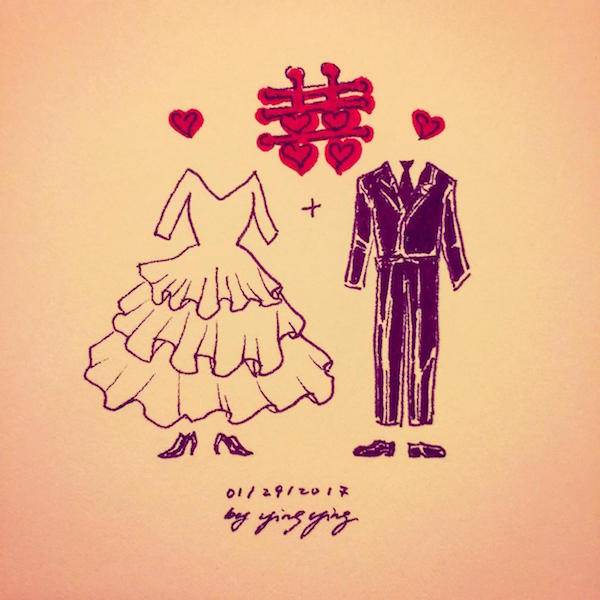 Laura, one of my great friends got married today. Her family members and friends (including me) gathered together in Hawaii to celebrate.
Laura was my roommate when we were at graduate school. It's been more than five years since we saw each other last time.
We had a fun combination of Chinese style pre-wedding events and western style wedding at the chapel.
In the pre-wedding event, the bride and bridesmaids stayed in a room, with the door closed. The groom and groomsmen stayed outside. They had to solve several challenges before they can get the bride. The challenges can vary from wedding to wedding, and we had some really fun ones: The groom and his groomsmen had to slide red packets through under the door, so that bridesmaids were willing to open the door; then, they had more fun challenges in order to get into the door, such as goofy dancing; Once in the room, they had to find the wedding shoes for the bride, so that they can finally get the bride to walk out of the room.
So fun! Having a very small and quick wedding myself, it's so good to know how a formal wedding works :)